Mainstreet Booth
WE HAVE A SMALL BOOTH IN DOWNTOWN HELEN WHERE YOU CAN GET INFORMATION AND PURCHASE TICKETS FOR TUBING AND AERIAL.
Our Main Street booth is mostly used for customers to get information on our tubing and aerial adventures. If you purchase tickets here for tubing, a bus picks you up at the stop sign across from Wendy's and takes you straight to the river. This is a good option for people staying in a nearby hotel and for downtown visitors who don't want to re-park the car.
*Main Street booth may have different hours than our other outposts.* Through the week in late August and September, it is not open.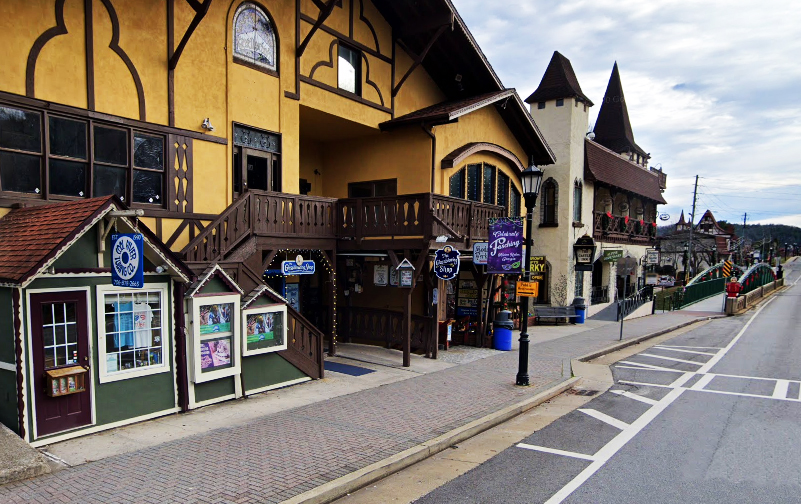 What's at Main Street Booth?
Tickets, push sticks, shirts, and shoes for sale
Easy access to downtown shopping, hotels, and public restrooms
Cool River bus pick-up service